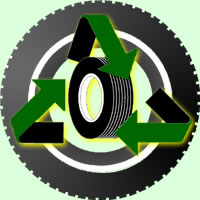 TIRE CLEANUP COST
CALL FOR FREE ESTIMATES
After a few questions we can usually give estimates over the phone.
It's that simple!
Turn Key
We furnish all trucks, trailers, loading equipment, labor, permits, and processing fees... seeding if necessary.
How to Estimate Cost
Approximately 100 light truck and passenger tires equal one ton.
Approximately 20 semi truck and trailer tires equal one ton.
Call for pricing on tractor, heavy equipment, airplane, golf cart, and other off road tires.
Call Us
Give us a call at 770-584-7788 and let GTR be your partner in solving your waste tire problems.
Common Keywords associated with Georgia Tire Recovery's services may include tire recycling, tire disposal, tire recovery, waste tires, scrap tires, old tires, illegal tires, junk tires, tire dump, tire fires, tire clean-up, tire salvage, tire processing, tire sites, automotive tires, tire abatement, tire chips, tire derived fuel, tdf, tire dealers, rubber recycling, recycled rubber, tire shredder, tire clean-up sites.
We want to be your partner in solving our waste tire problems.