TIRE CLEANUP SERVICES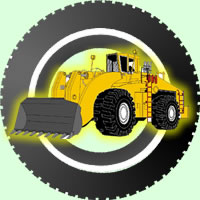 Georgia Tire Recovery specializes in waste tire abatement throughout all of Georgia and Eastern Alabama. Regardless of the source of the used tire dump site you need to get cleaned up, you can count on us to help. We have been in business since 1990 and have processed thousands of tires. We have processed sites from as little as three tires to 1.2 million.
Great Equipment
We are fully-equipped with a front end loader and open top containers. Tires on rims are no problem for our powerful rim crusher.
Quick Service
We offer quick and professional service to help avoid costly delays on construction sites and EPD fines.
Our Customers
Our customers include local and state governments, private land owners, tire dealers, recycling centers, real estate developers, land fills, auto dealers, salvage yards, truck dealers, industries, farmers, and many more.
Common Keywords associated with Georgia Tire Recovery's services may include tire recycling, tire disposal, tire recovery, waste tires, scrap tires, old tires, illegal tires, junk tires, tire dump, tire fires, tire clean-up, tire salvage, tire processing, tire sites, automotive tires, tire abatement, tire chips, tire derived fuel, tdf, tire dealers, rubber recycling, recycled rubber, tire shredder, tire clean-up sites.
We want to be your partner in solving our waste tire problems.