CONTACT US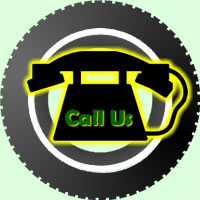 Thank you for your interest in Georgia Tire Recovery. Please call us today to see what we can do for you.
Georgia Tire Recovery
167 Adams Road
Meansville, GA 30256

(770) 584-7788
Monday - Friday: 8:00 a.m. - 5:00 p.m.
Common Keywords associated with Georgia Tire Recovery's services may include tire recycling, tire disposal, tire recovery, waste tires, scrap tires, old tires, illegal tires, junk tires, tire dump, tire fires, tire clean-up, tire salvage, tire processing, tire sites, automotive tires, tire abatement, tire chips, tire derived fuel, tdf, tire dealers, rubber recycling, recycled rubber, tire shredder, tire clean-up sites.
We want to be your partner in solving our waste tire problems.